AERIAL APPLICATION
Take your crop yields to the next level with an application of Headline® Fungicide.

Headline®controls over 50 diseases
Anthracnose, rust, northern leaf, blight, northern corn leaf spot
Headline® slows production of Ethylene
Ethylene can cause a plant to drop energy containing leaves, to mature earlier than normal, and abort flowers, seed and/or pods in response to stress.
Inhibition of mitochondrial respiration
Less CO2 lost by the plant resulting in more carbon available for plant growth and yield.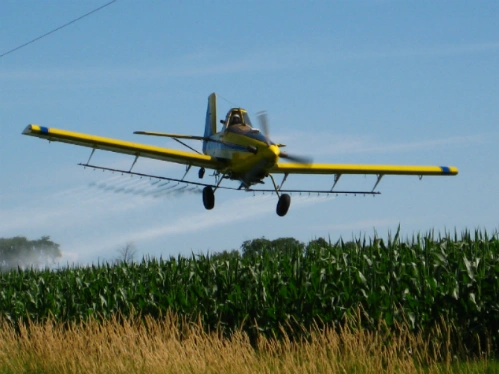 We offer the latest in GPS & GIS mapping software on your aerial applications. Mapping field locations showing treated acres. Available in .kml, .gpx, shapefile or .jpg formats.


Trust our experienced GIS professionals and commercial applicators to bring you the best service in the industry.
Contact us if you are wondering if Headline® is Right for You?
- What trials have been done in my area?

- Field size and terrains

- Best timing of applications for the greatest return on investment?


VIDEOS

HEADLINE® ON ALFALFA

PRIAXOR® ON CORN (HAIL DAMAGE)

HEADLINE AMP® ON CORN (LODGING)