ABOUT US
Established in 1987, Short Lane Ag Supply, LLC was named as such not only because the business was located on Short Lane, but because customers had a hard time spelling Oehmichen.
Our first year in business we sold a mere 39 bags of Sokota seed corn. The following year we added a Cargill seed dealership, and we were off and running. Within three years, we sold over 2000 bags of seed corn.


In 1993, we added our chemical line and formed SL Spraying, allowing us to provide custom chemical applications for our customers, covering thousands of acres in the central Wisconsin area.


Over the years, we've continued to grow, expanding our office building in Colby, Wisconsin, and adding staff. We've also added locations to better serve our increasing customer base.
Our main location in Colby provides our customers with all their seed, chemical and fertilizer needs. With our location in Mishicot, WI, we are able to provide our customers in Northeastern Wisconsin with their seed and chemical needs. Another exciting development is the addition of a dry fertilizer building, allow us to provide bulk fertilizer to our clients.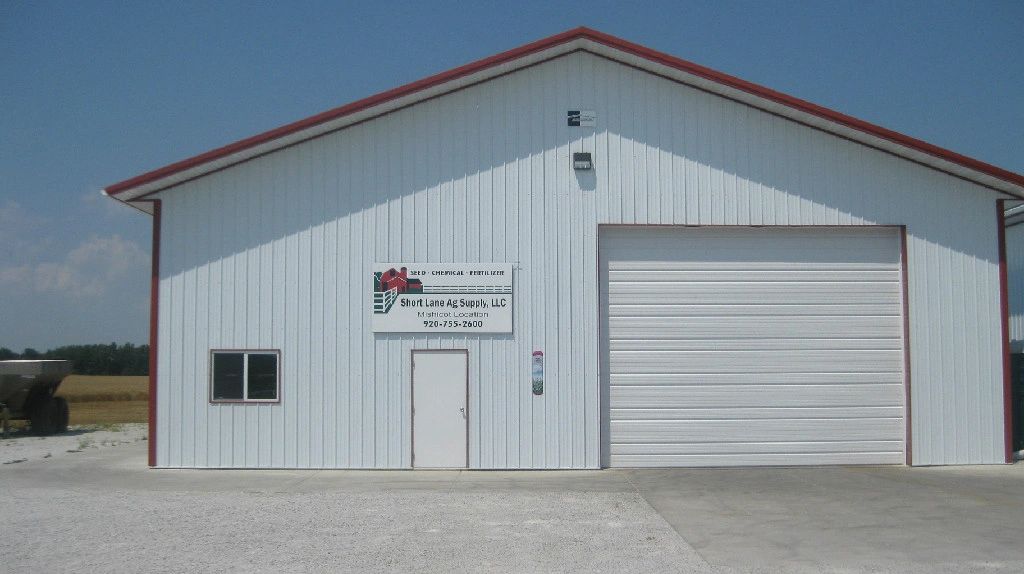 Mishicot Location

Being involved in farming ourselves, we understand the needs of our customers. While we now sell all over the great state of Wisconsin, we have not forgotten our humble beginnings. Our goal continues to be providing exceptional customer service and offer the best products at low prices.
From all of us at Short Lane Ag Supply, LLC, we thank you for your business.